August 14, 2014 - Day 226 .:
All content and images are used with permission. Content and images are provided for personal use only. Not for redistribution.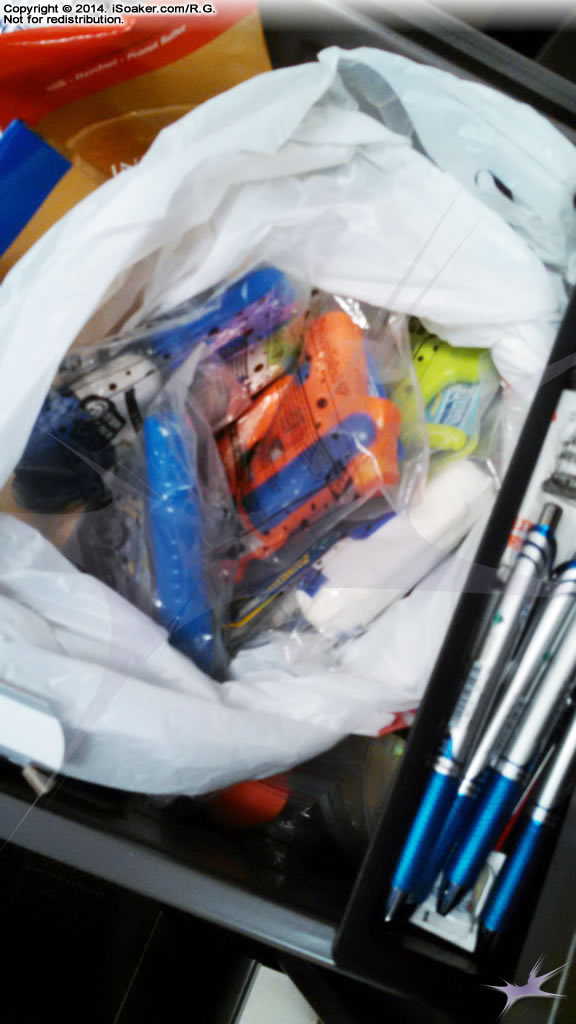 Yesterday, a few more items arrived for my collection: a set of Jack-in-the-Box Super Soaker Collectibles. While I had five of these items already, I was missing the mini-Arctic Shock. That's now been fixed, but it'll be a little while before I can take proper pictures of these. For now, they reside in one of my drawers at work.