August 15, 2014 - Day 227 .:
All content and images are used with permission. Content and images are provided for personal use only. Not for redistribution.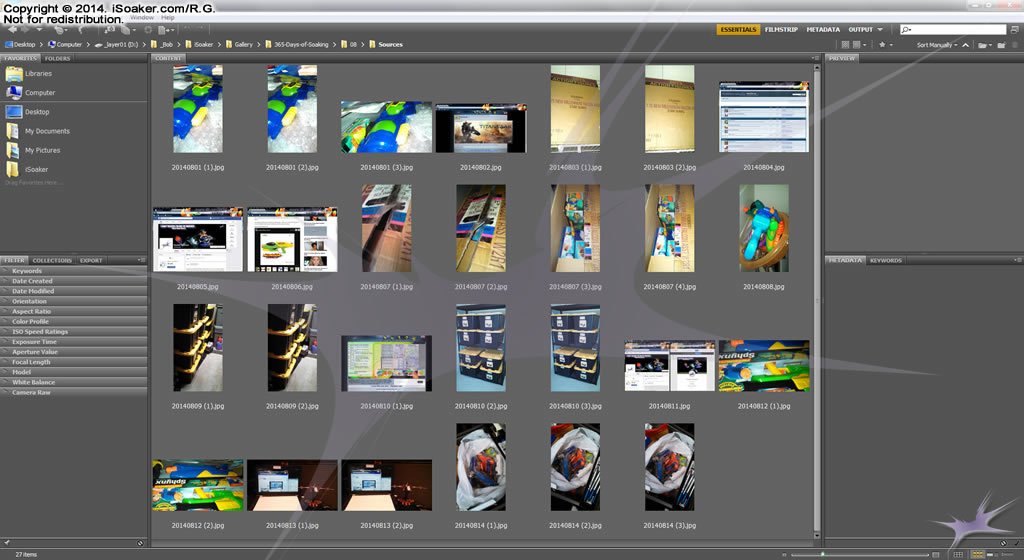 There are, of course, more pictures taken for the 365 Days of Soaking project than the number that actually appear on the pages. Above is a quick snapshot of thumbnails of pictures taken for August, 2014. Sometime, I take a few pictures of a particular subject in order to have some options when picking the best picture to use for the day. Other times, I end up taking different pictures during the day, then picking one which I think looks more interesting or the one which I can tell an interesting story about.