August 18, 2014 - Day 230 .:
All content and images are used with permission. Content and images are provided for personal use only. Not for redistribution.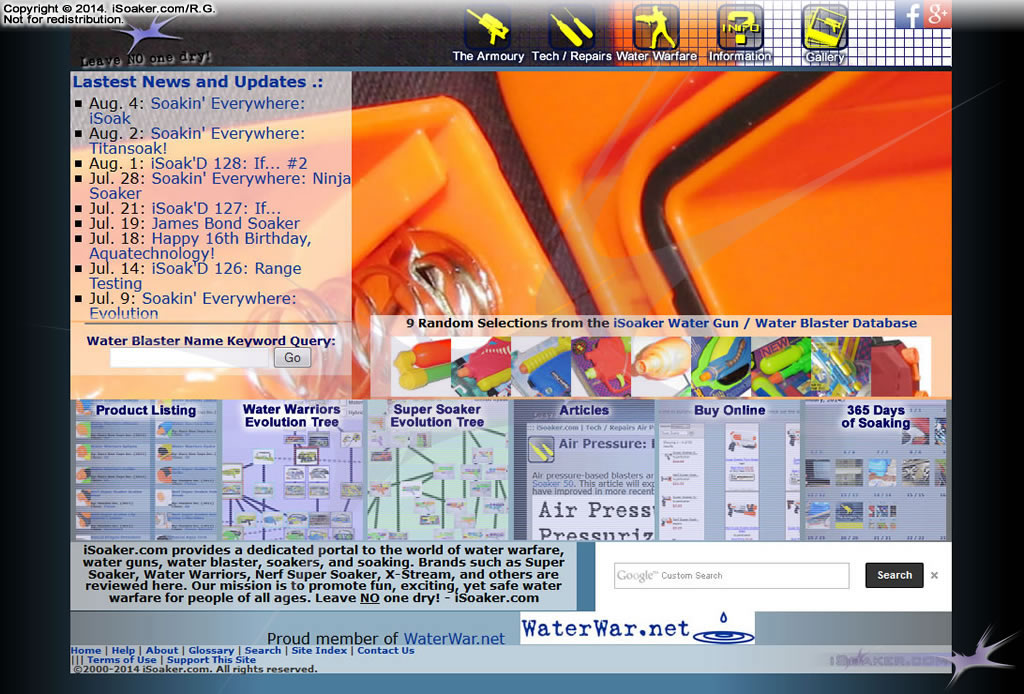 While I recently updated iSoaker.com's landing page, I continue to experiment with changes to the layout. The above screenshot shows one experimental page where a grid graphic replaces the top "splashing puddle" image. I do like the general way the graphic looks.