August 19, 2014 - Day 231 .:
All content and images are used with permission. Content and images are provided for personal use only. Not for redistribution.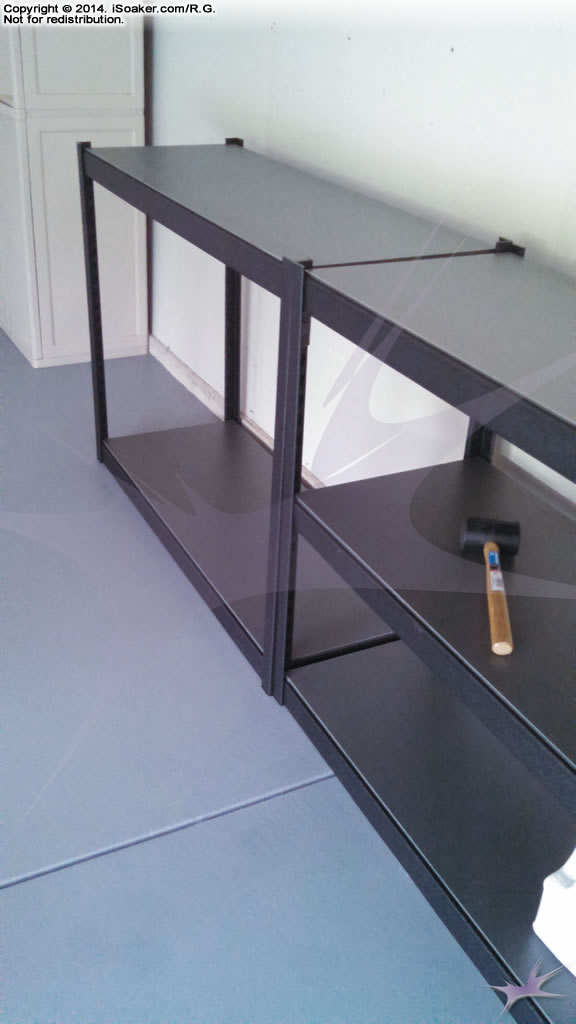 Storage aside, above is a pic of my new workbench coming together. Nothing really fancy, but I do need the space to do repairs on broken water blasters as well as opening up other working ones for taking internal pictures. It's been awhile since I've taken new internal pics, but my free time has been rather limited over the past few months. I hope to find a little more normality once September rolls around, but time will tell. For now, at least I am getting better organized.