September 17, 2014 - Day 260 .:
All content and images are used with permission. Content and images are provided for personal use only. Not for redistribution.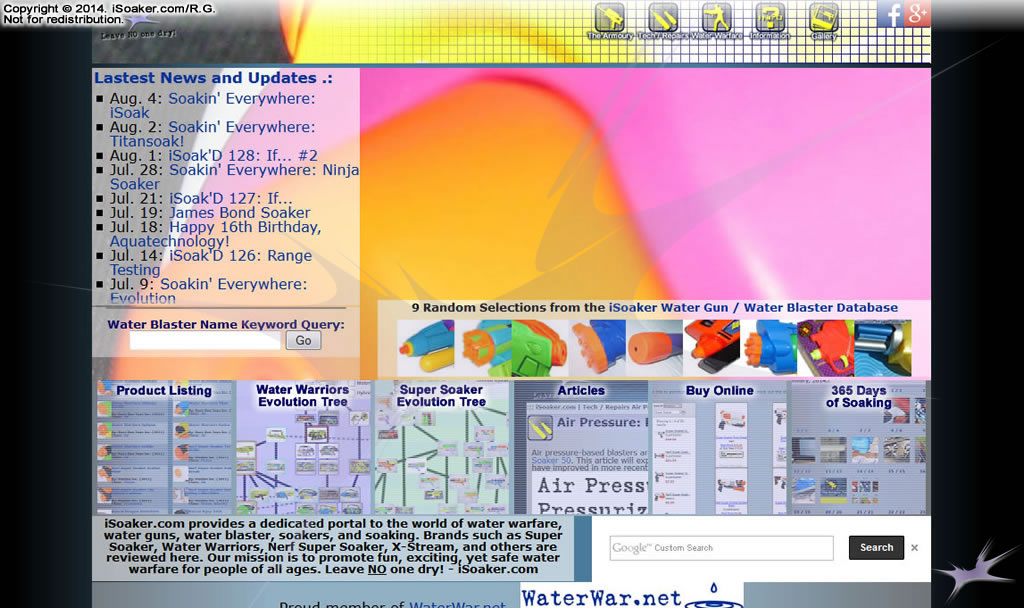 Mid-week experimenting with some tweaks to iSoaker.com's layout. I think I'm finally getting closer to deciding on what changes I want to make to the header-region of the site. Of course, I want to change much more than just the header, but its style will set the tone for other changes to come.