October 1, 2014 - Day 274 .:
All content and images are used with permission. Content and images are provided for personal use only. Not for redistribution.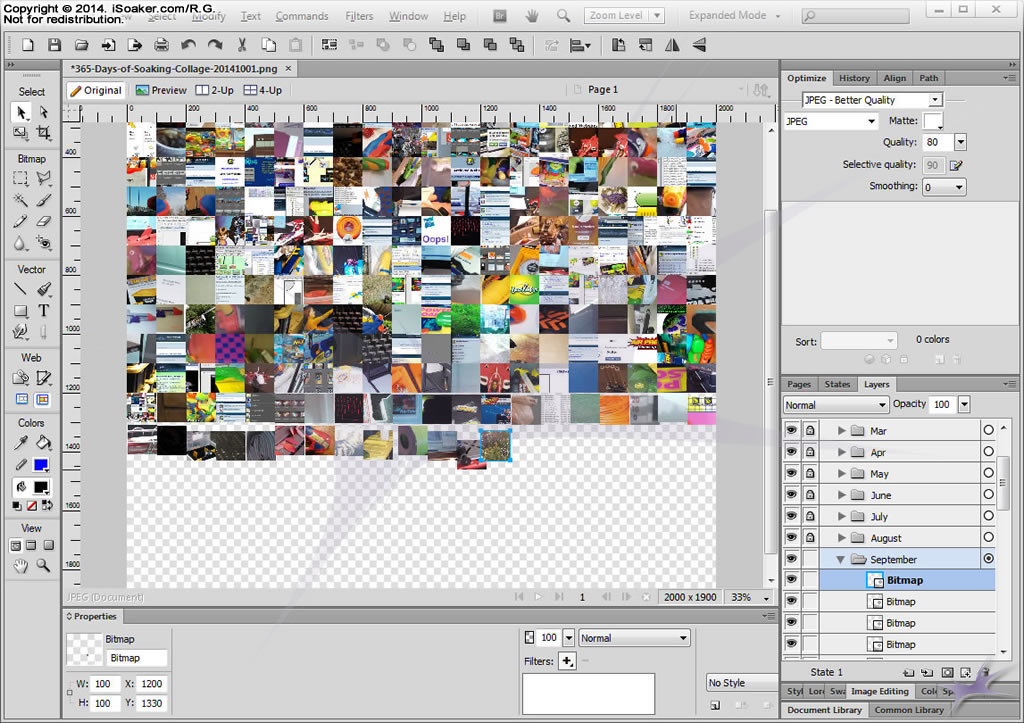 Welcome, October! Being cooler (and rainier) outside these days, I'm opting to spend more time indoors. Since September is over, I took a moment today to update the collage for the 365 Days of Soaking project. I'll post the collage on iSoaker.com at the end of the project.