October 3, 2014 - Day 276 .:
All content and images are used with permission. Content and images are provided for personal use only. Not for redistribution.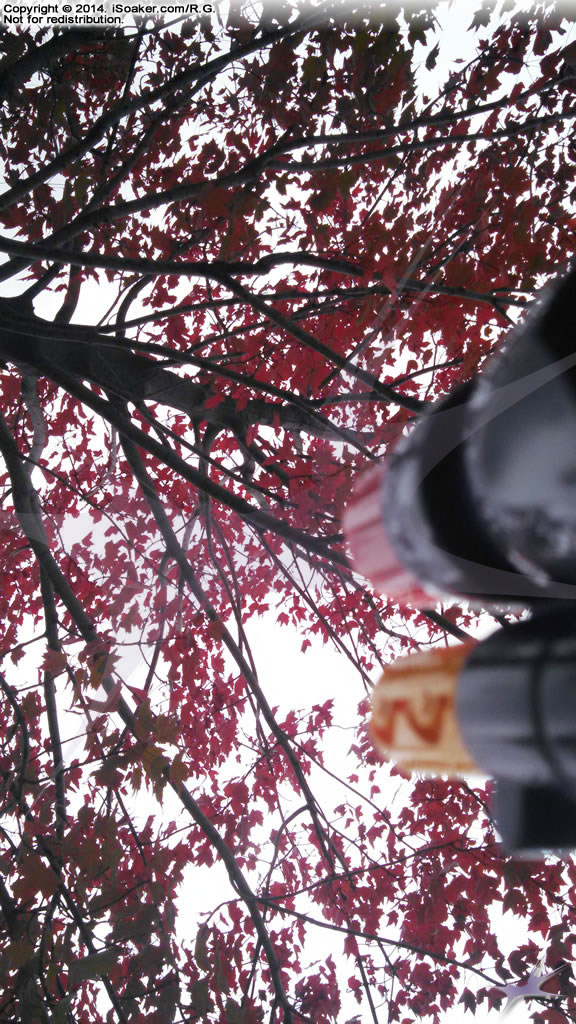 A little different perspective on fall - this really red maple is just outside my office building. Of course, I brought down my trusty Super Soaker XP 15: 2000 Edition for this picture.