October 17, 2014 - Day 290 .:
All content and images are used with permission. Content and images are provided for personal use only. Not for redistribution.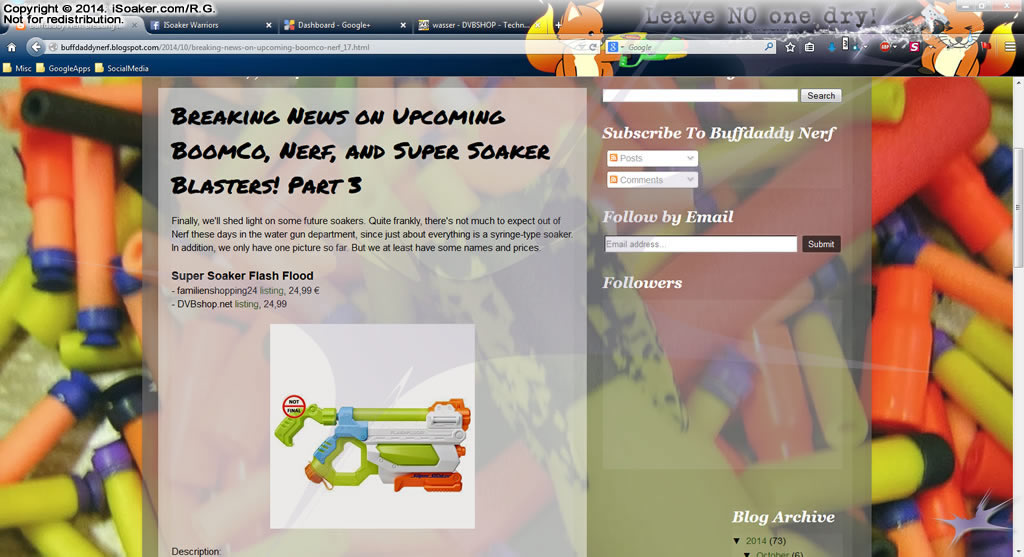 As noted in the news update for today, BuffDaddy Nerf stumbled across a picture and product listings for some of the upcoming Nerf Super Soaker models for 2015. The water blaster shown above is apparently to be called the Super Soaker Flash Flood (not to be confused with the Super Soaker Flash Flood (2005)), but appears to be a syringe-type blaster mounted atop a pump-action blaster on the bottom. So far, though, not too excited on what I'm seeing.