November 30, 2014 - Day 334 .:
All content and images are used with permission. Content and images are provided for personal use only. Not for redistribution.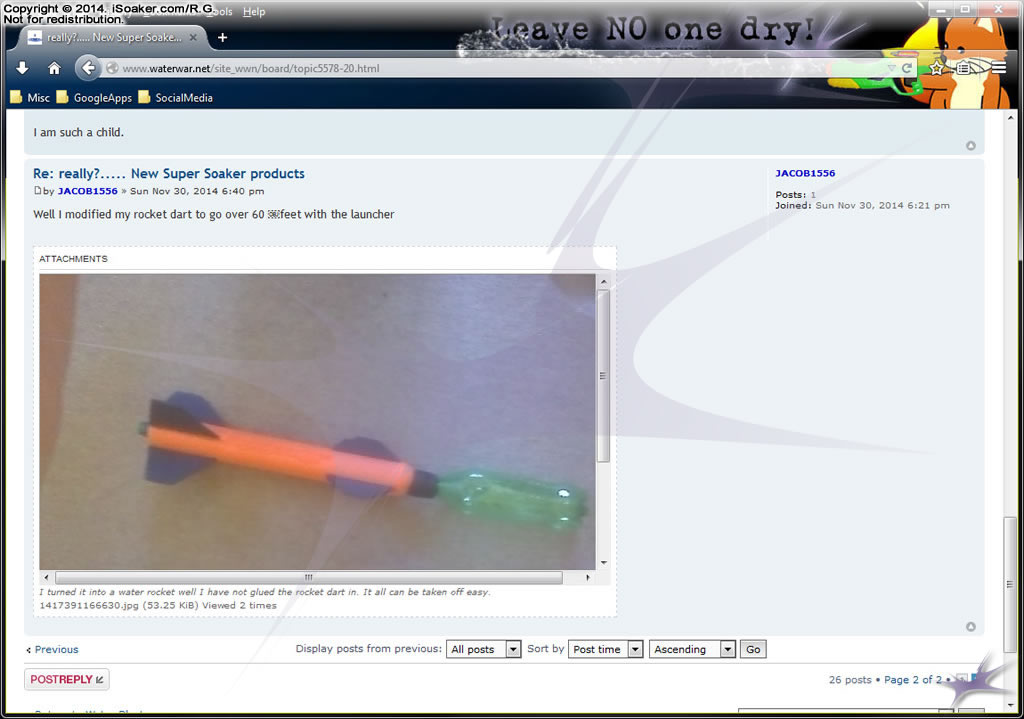 Saw this new post on WaterWar.net. Looks like someone finally turned one of the Nerf Super Soaker Rocket Darts actually into a water rocket!
Update 20141201 - for some reason, the post above was removed and I can no longer find a link to it.