December 1, 2014 - Day 335 .:
All content and images are used with permission. Content and images are provided for personal use only. Not for redistribution.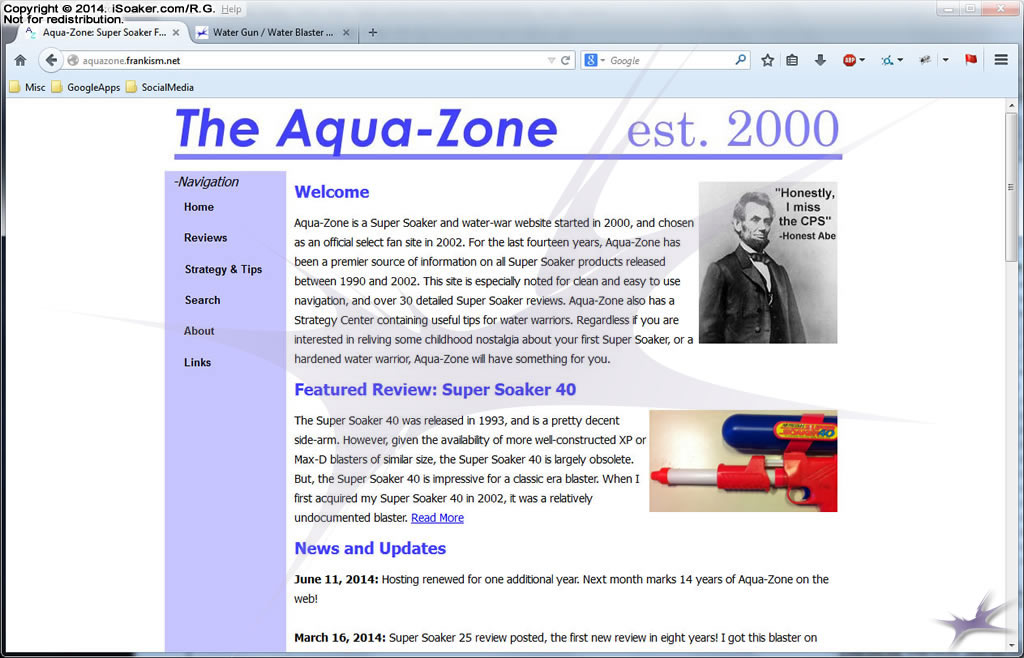 December, 2014 begins and I find myself taking a little stroll back through time, looking up some older water warfare websites like Aqua-Zone captured above. Many water warfare websites have come and gone over the years. I do remember seeing Aqua-Zone develop during perhaps the height of the online water warfare community back in the early 2000s. While Aqua-Zone, itself, has not had many updates in the recent years, I'm still glad that Budgie has kept the site up and accessible after all these years.