December 25, 2014 - Day 359 .:
All content and images are used with permission. Content and images are provided for personal use only. Not for redistribution.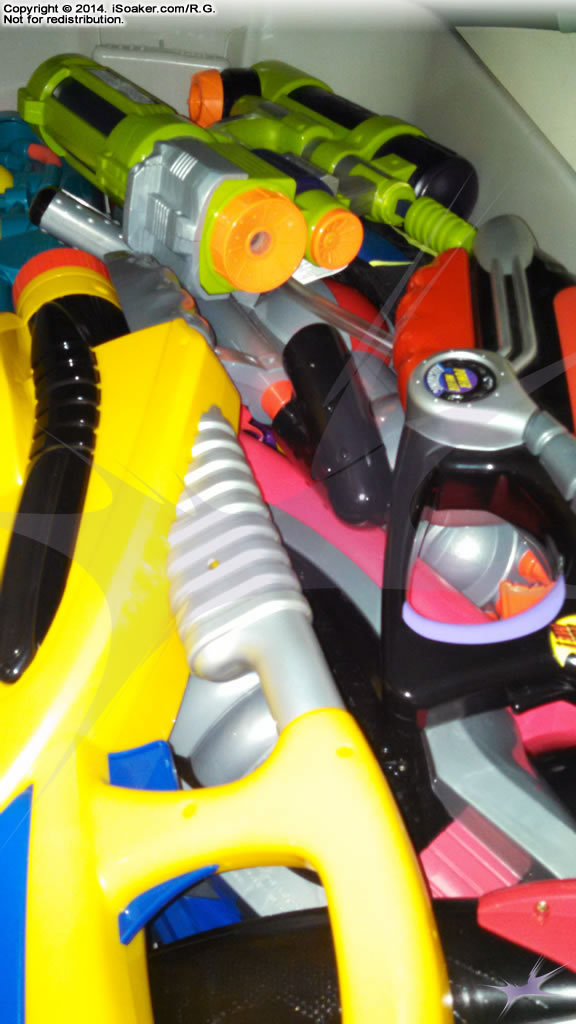 While many unwrap present on Christmas day morning, I opted to open another one of my deep storage boxes to take a look a what's inside. How many of these water blasters do you recognize?
The water blasters easily seen in this image include the Super Soaker Flash Flood, Water Warriors Black Widow, Water Warriors Lightning, Water Warriors Firefly, the backpack from the Super Soaker Aquapack Devastator, Super Soaker XP 310, and a Super Soaker CPS 1-3-5. Interestingly enough, the one water blaster that cannot be seen though in this box as well is a Super Soaker Monster XL! Indeed, this plastic tote is large enough to be able to completely hide the largest single-piece water blaster under a layer of other water blasters.